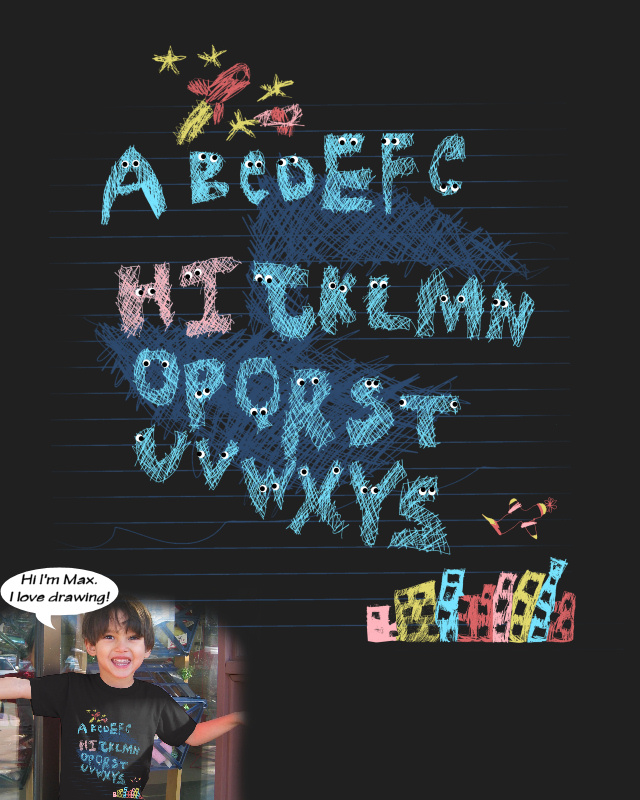 About the design

on May 6, 2011
My very talented 6-year old nephew Max drew all these pictures by himself! His mom sent me Max's drawings over the past year, so I re-colored and re-sized four of them, and put googly eyes on the letters.
The texture in the letters and boat were drawn by Max as he was watching his dad "cross-hatching", so he decided to copy his dad...cool right?
As you can see, Max likes to flip and reverse some letters for fun. He also loves and wears his many Threadless shirts all the time!
Hi Max, thank you for your great drawings, I hope you win! -Uncle Jack