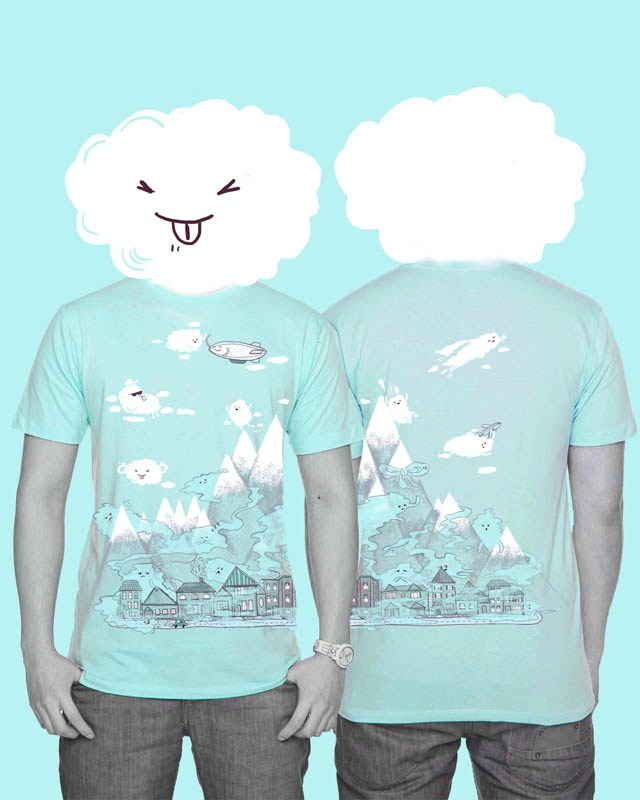 About the design

on May 1, 2011
While researching various types of mist for this collab, Ratkiss and Frickinawesome interviewed a Mr. Foghorn Leghorn sick of all the cloudy condensation it receives. Foghorn had a lot of steam to vent off on the subject, which in turn made its dense underbelly even foggier. Here is an excerpt from our nine-hour-long conversation:
"Okay, so I'm a piece of mist. I'm a low-lying, endlessly lingering enemy of ground-level visibility. I cause lots of accidents whether it be by shipwreck, traffic accident or busy businessman walking straight into a brick wall. I don't so much as get the benefit of flying like an X-Wing fighter, but merely hovering just above the ground like a lame Jabba The Hutt land barge, banging into and getting tangled up in obstructions at the fevered pace of an old Chevy Chase movie. I've come to grips with that fact and am okay with it. So why do I still have to put up with all these show-boating, high-soaring, endlessly gloating pieces of white fluff way up in the sky? You don't know how many times I've called in a favor from my friends in the Windy City to blow these guys around a bit to teach them a lesson, but most of them never learn their manners. I believe in reincarnation, so some day I might even come back to Earth and be recycled in the form of a water droplet soaring thousands of feet high in the sky. And if that happens, I hope I'll try to lift the spirits as well as altitude of my fellow misty-eyed friends. Did I ever tell you about the time President Roosevelt rode his horse-drawn carriage right through me..."
View the details here!
7 colors wrap around print