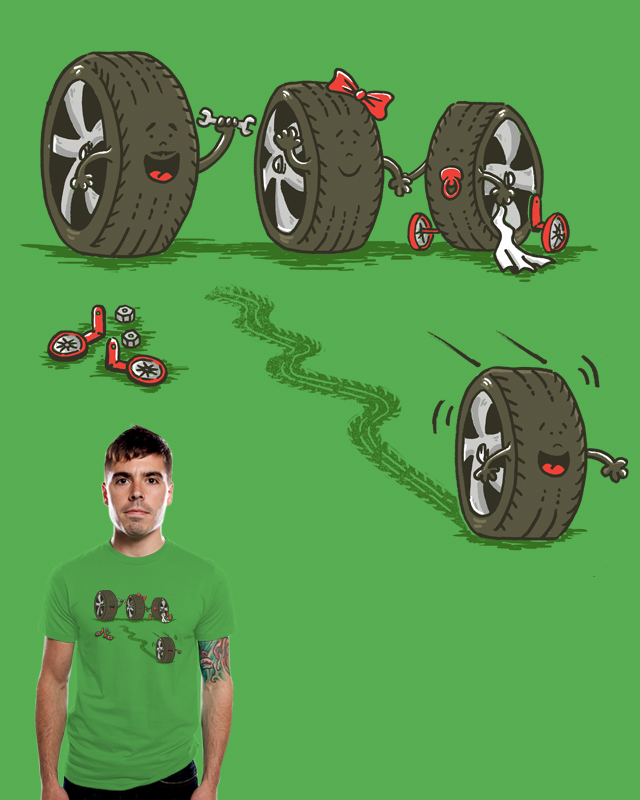 About the design

on April 14, 2011
Break out the Armor-All because it's time to celebrate Jr's first solo drive! No longer needing his own set of wheels to wheel around town, Jr. is ready to roll down the street with the balance of tight-rope walker and fearlessness of a slalom skier. Who knows what line of work he'll steer towards in the future.....Jeep, Rolls Royce, maybe even monster truck? Baby sister Michelle Linn watches on with admiration and the knowledge that one day she'll follow in her brother's tread marks.
A Cazking and Frickinawesome collab that doesn't need its parent's permission to cross the street!
8 colour on leaf green tee.