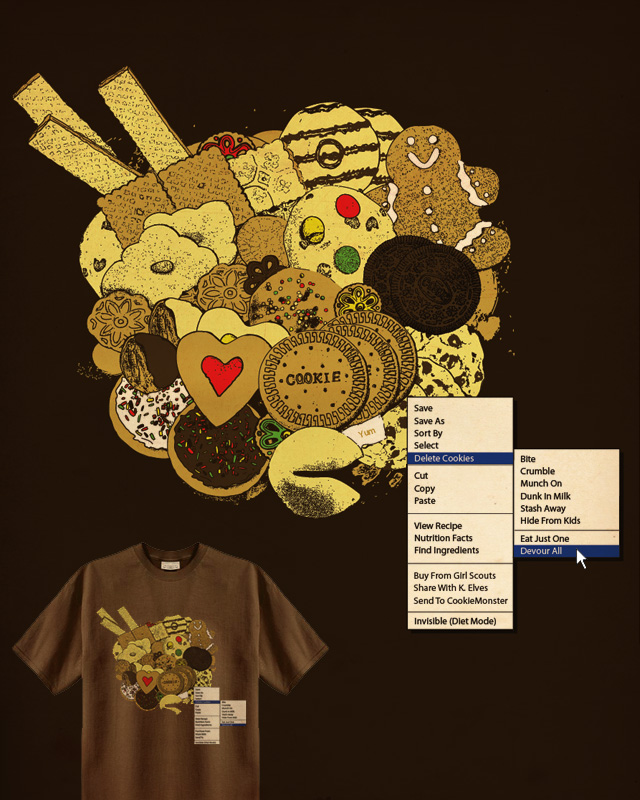 About the design

on March 20, 2011
Cookie: A piece of text stored on a user's computer by their web browser. A cookie can be used for authentication, storing site preferences, shopping cart contents, the identifier for a server-based session, or anything else that can be accomplished through storing text data.
Also,
Cookie:a small, flat-baked treat, usually containing fat, flour, eggs and sugar.
Either way they are meant to disappear . Enjoy!