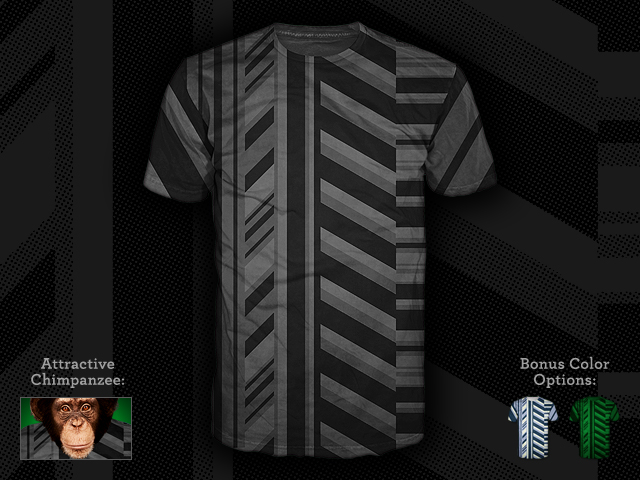 About the design

on March 14, 2011
During World War I, with American and British fleets getting decimated by German U-boats, attempts were made at camouflaging Allied ships to match their surroundings. As the sky is always changing, this was only minimally effective.
Then, a new solution arrived: by painting stripes and other patterns in different directions across a ship, enemies could not figure out (or, at least, they could not figure out as quickly) where the ship was headed and thus did not know where to aim their attacks. This brand of painting was referred to as "Razzle Dazzle."
Based on that inspired idea, this shirt design is an essential selection, should you encounter any German U-boats.