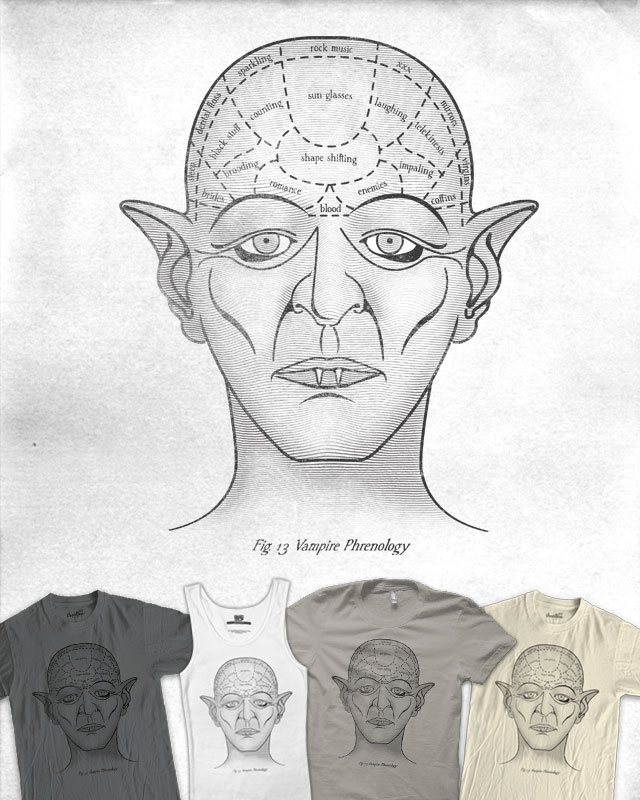 About the design

on January 26, 2011
Movie Vampires may look different, but basically they're all into the same stuff.
A silly idea I had when I saw a phenology head in a documentary, which kind of made me think of Nosferatu, one of the original silver screen vampires.
Thanks to alvarejo for the flash template and various folks for the tee templates.