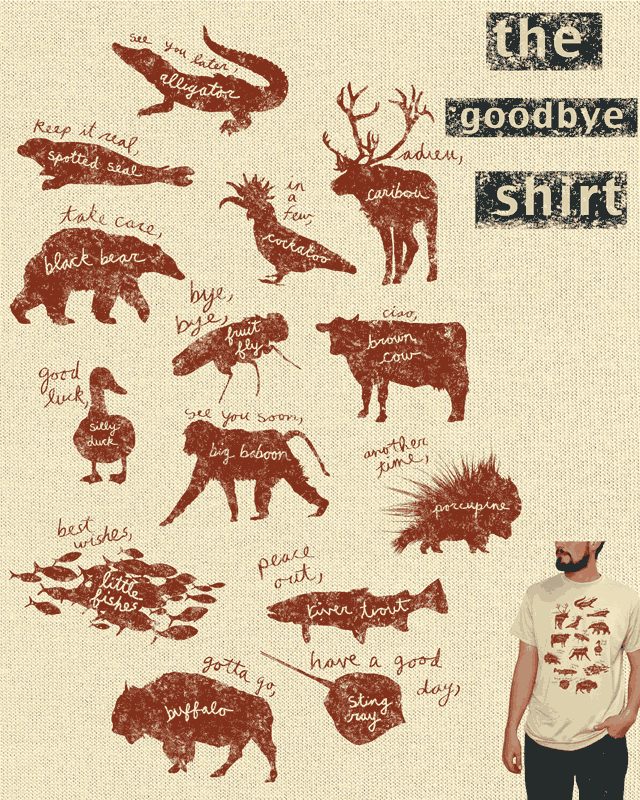 About the design

on November 6, 2010
See ya later alligator! The Goodbye Shirt is a celebration and fond farewell to the awesome past decade of Threadless.
When you wear it you'll always know just what to say when parting, and hopefully laugh too. Peace out, river trout!
Rust red design on cream shirt.
My first submission!