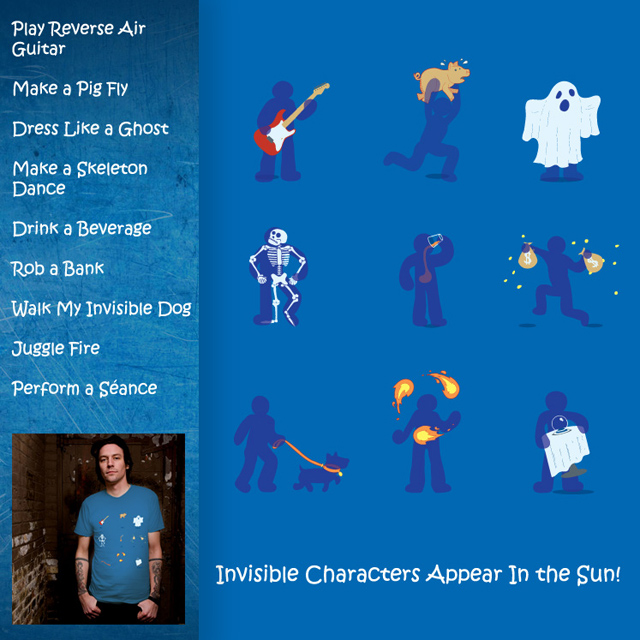 About the design

on October 25, 2010
A remix of my design for the peer mediated "OSC Slogan Swap".
The invisible dudes would be in UV ink and appear when you go outside!
The Slogan was "If I were Invisible, I'd Do Things for No Apparent Reason" by frostedlemoncoward.
I thought I'd try a more subtle version without text. I also Added 4 more actions to the design and changed the color Palette.
Compensation would be the same for FLC.
You should be able to zoom in to see the characters larger. Thanks!