Work 'til death! No thanks.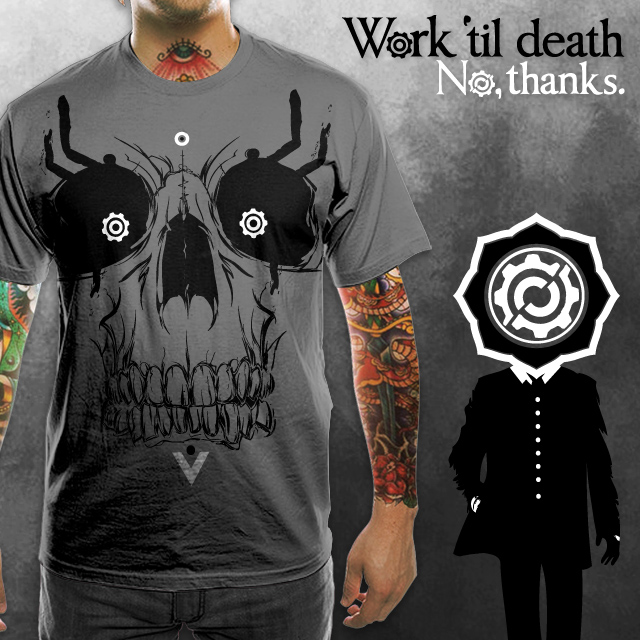 About the design

on October 25, 2010
The idea is that everyone tells you that you need to work, not think, not play, etc...
Only work until your life's end.
The skull with the wheels eyes represents that.
The dude doesn't give agree with that, he represents you/me/people who don't think like that, that's why he has his head with the broken wheel.
I wanted to tell a story with this design and play with the front and back of the tee.
Only 2 colors (black and white) on a grey tee.
Hope you like it guys! Thanks.