Red and Blue. Yes and No.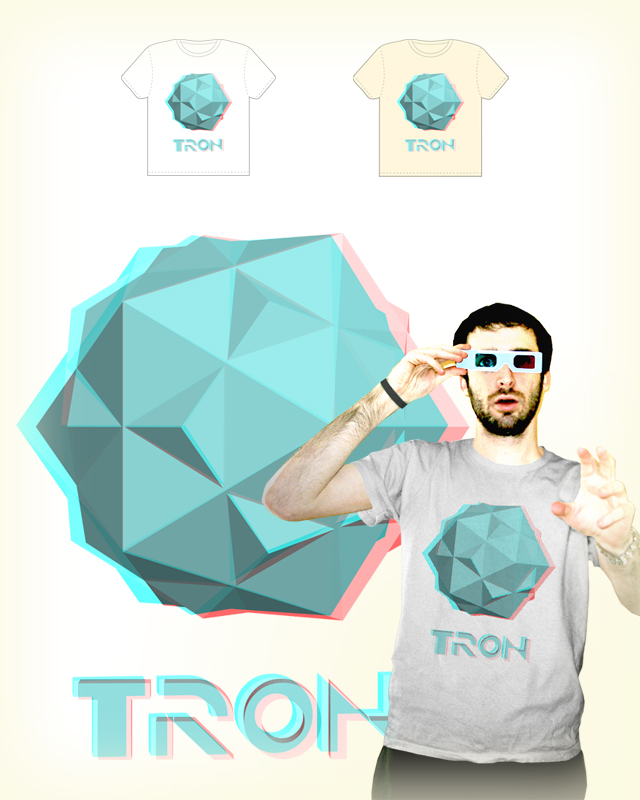 About the design

on October 17, 2010
It's a bit! Not a yes or a no, just a bit.
It's designed to look (and is) anaglyph 3D. I wanted to do a classic tron design, and I wanted to somehow incorporate the bit. And since the new film was shot and will be shown in 3D, it seemed like a neat idea.
2 colors on whatever color shirt you want. Looks good on white, black, navy, etc.
This design also looks good with or without the word "TRON" or could even be done with the new tron title.