Tron Legacy ID Disc v2 FINAL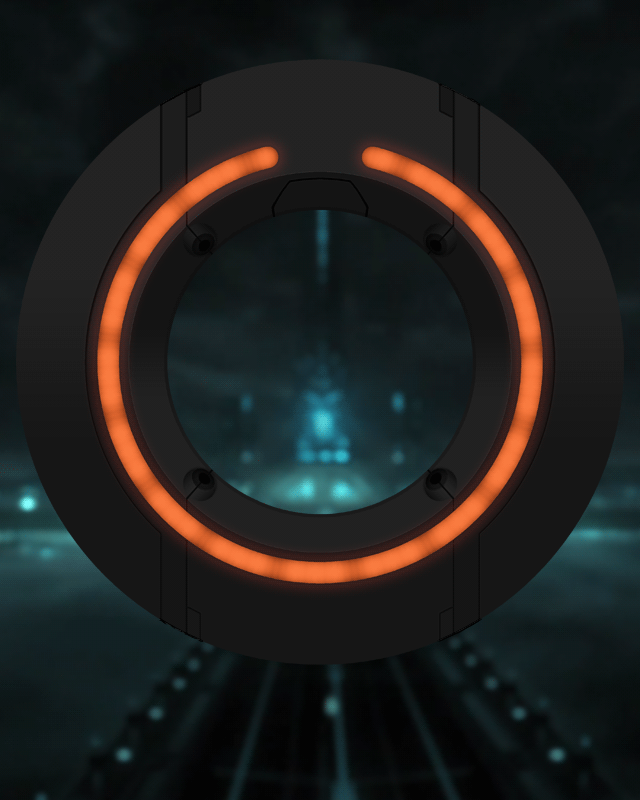 About the design

on October 15, 2010
Completely custom image based on any media I could find on Tron Legacy (posters, trailers.. toys). Used an image of the disc I found on the offical website as a template to get the scale right. I've seen it with light coming from the 4 inner parts with the blade on and off mode and with no light, also the 4 parts around the edge (2 at the top 2 at the bottom) are shown as either solid or as a cut out, so I've gone with the way it is in the trailers.
Simulated Process with a layer of Super Glow ;)
Hi-Rez version is 2850 x 2850, 300 DPI and will have a diameter of 9.5 inches when printed. I've made sure theres no transparency outside the disc and that it the image quality degrades well (still looked good with just 32 colours).
Hope the swf gallery works. I'll upload some larger images to deviantart later.
Had fun making anyway so hope you like it.