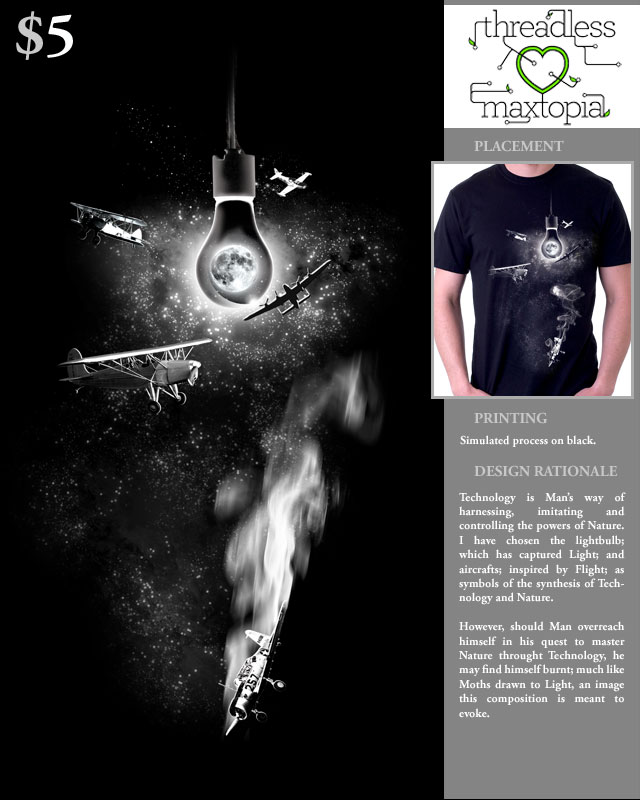 About the design

on August 14, 2010
Rationale wise, my version is a cautionary take on the Maxtopia theme against overreaching our own hands in our race to harness the powers of Nature with Technology.
Metaphorically, I chose a bulb to represent the recreation of the power of light and heat and aircrafts to represent the imitation of the power of flight.
Visually, this is meant to resemble a bunch of moths flying around a lightbulb with one of them getting burnt for getting too close to the bulb.
I'd have to admit, outside of the context and rationale, this design is pretty much meaningless. At the very least, I'm banking on earning brownie points for technical achievement, artwise :P
Simulated process on black.