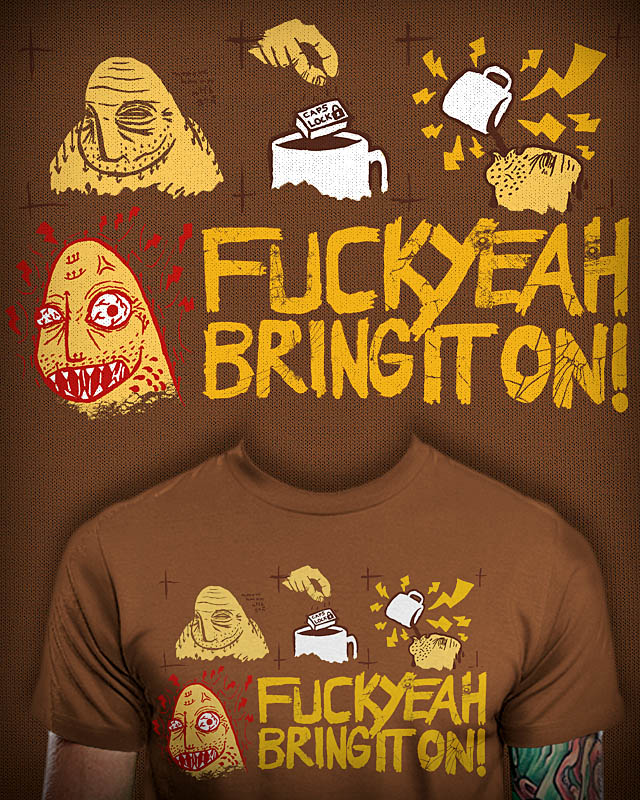 About the design

on May 24, 2010
Hahaha, at least it makes me laugh. You know that annoyingly hysterical energy that comes out of something written with caps lock ?
Well, when coffee is not enough, just add some caps lock.
The funny thing is, I was working on this when I saw there was a Threadless Loves Coffee challenge, perfect timing.