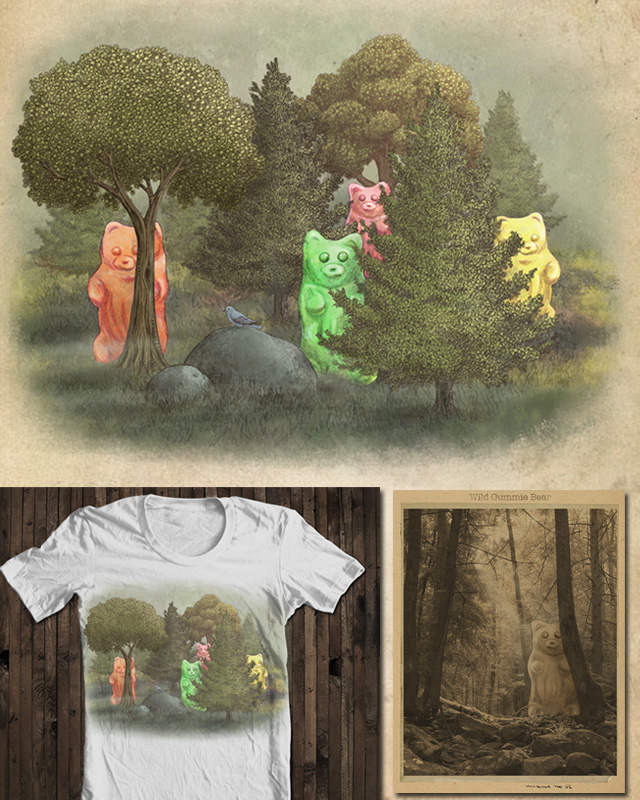 About the design

on May 9, 2010
A rare sighting of wild Gummie Bears in their natural habitat. Valued for their high sugar content and delicious flavour, they were nearly hunted to extinction at the turn of the century. A gentle and shy creature, it is now rarely sighted and has been declared an endangered species.
In 1963 a law banning the killing of any wild Gummie Bear came into effect. Since the ban they have been successfully bred in captivity and have been genetically modified to grow to only a tiny in size in order to be sold as a confectionary. Most children today have no idea the miniature bears they eat by the mouthful are related to this grand and wonderful creature, which can stand 2.4 metres (7.9 ft) tall or more and weigh up to 680 kg (1,500 lb).
Sim process on silver.
Hi-res links: