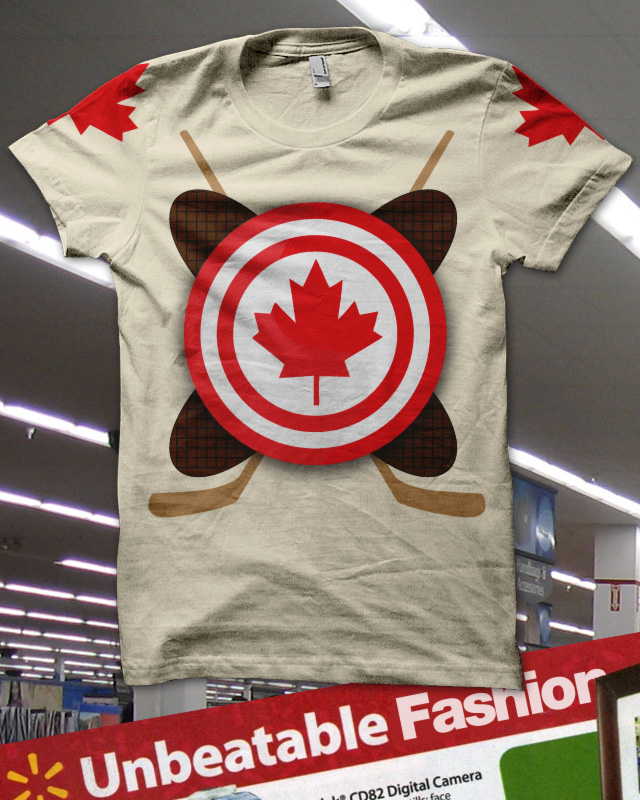 About the design

on April 20, 2010
This is the fifth design in a 10 part series of designs inspired by the people of Walmart.



Follow the related blog here.



Captain Canada - fighting injustice in a really nice way- usually seen holding a Double Double or a hockey stick. Now you too can be Captain Canada!