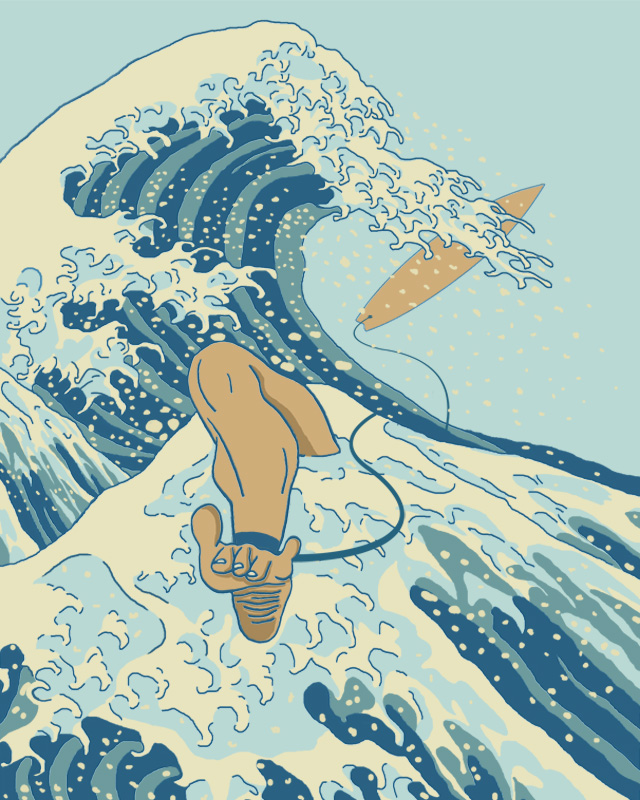 About the design

on April 4, 2010
Shaka is a Hawaiian hand gesture, a wave of the thumb and pinky, in this case a wave of the big toe and pinky toe :) It signals hello/goodbye/aloha, hang loose, stay cool, and no worry. Meaning, even a wipeout at the beach is better than any day at the office.



5 colors on seafoam



Big thanks to NiNTH WHEEL and Manos for the model and Flash templates



The style, pays homage, (I hope he's not turning over in his grave), to the Japanese artist Katsushika Hokusai's monumental wood block print, "The Great Wave Off Kanagawa." The most reproduced Japanese print in the world.