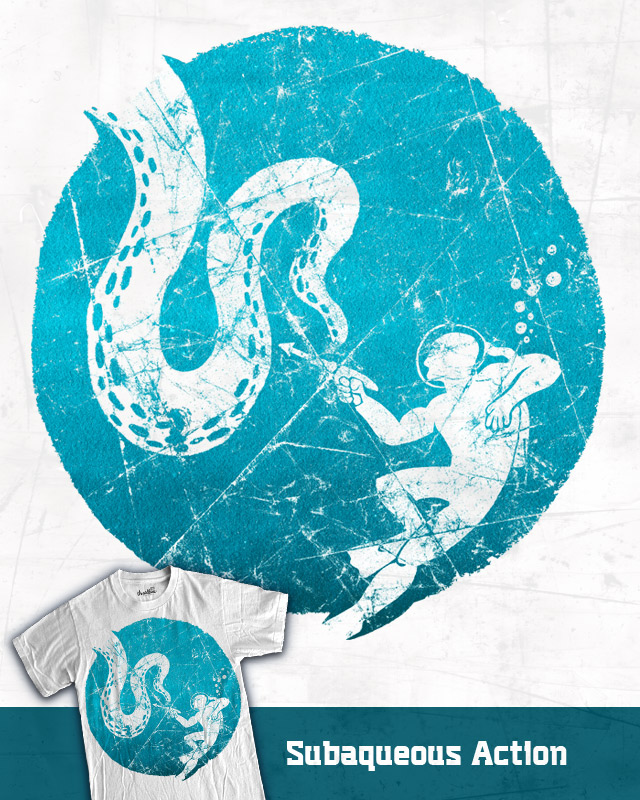 About the design

on January 26, 2010
My last design for the 2K10 loves contest.



Let me explain my thoughts...



Theme- It seems that people are a bit sick of space related designs, but also they still love them, so i'm predicting underwater/ sea related designs to take over space designs as it haves similar visuals but a different environment. eg. The look of the diver was inspired by the pose of space heros from old school comic books. Also I like the idea of it just being an interesting scene without the need for a joke or message.



Style- This is really the main part of what I was thinking in terms of a new trend. Simple and bold. Limited colour scheme and very simple shapes, using texture and distressing to add detail and interest. Thus combining the old style of simple graphics and basic shapes, with the complexity and detail of modern design by way of texture etc.