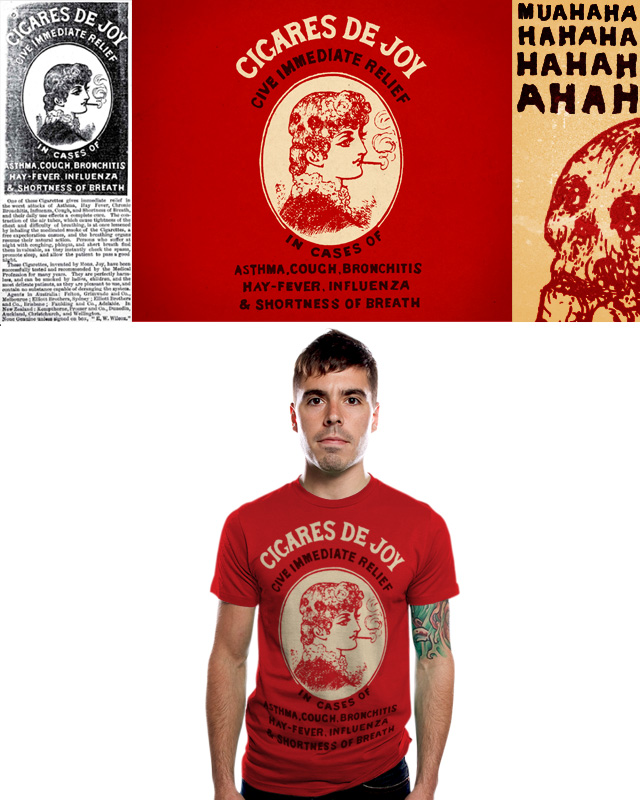 About the design

on January 18, 2010
So, what I had in mind for a trend for Threadless was a reimagining of old images in the public domain. There is a wealth of fascinating, obscure and downright awesome images from days long gone that would make sweet tee designs and I think it's something that everyone can do. It doesn't require any special equipment or skill – just the ability to identify the potential in images that exist in the public domain and be creative with them.



Far from ripping-off the original works, I feel it's a way of paying homage to these works and their artists. The way I see it; if people are reusing and getting inspired from my work in 100 years, I would have done something right.



Thank you for reading.