A visual treatise on meaning, with sharkenflies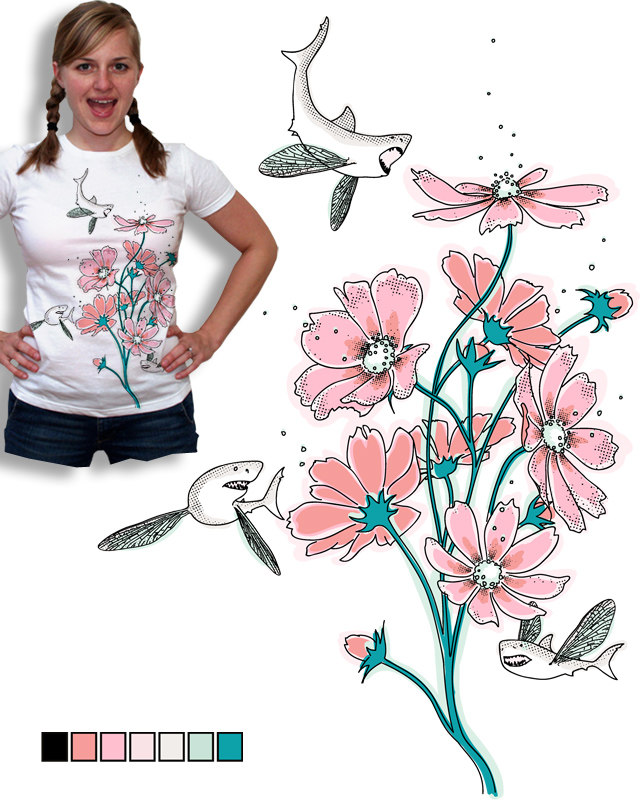 About the design

on October 12, 2009
About the print: 7 colors on white, 6 colors on dark gray. In a perfect world, the lines shown black on the image would be printed in metallic silver.



About the idea: Between Damien Hirst, who managed to pickle the very meaning of life and death in his iconic shark preserve, and Murakami Takashi who keeps adamantly refuting any deeper meaning behind his superflat celebrations of nonsense, there is a wide playing field for exploring the idea of the flexibility of meaning. Where do we look for meaning, and how do we know whether we've found it? Does labeling your piece as deep make it so? Does labeling it as nonsense invoke depth by the principle of reverse psychology?



This piece has veered from its originally intended meaning during the creation process - when it was done I realized it was in fact dedicated to Herman Melville, and obliquely inspired by a line from Chapter 45 of 'Moby Dick', where Ishmael entreats the reader to believe the white whale is real:



"So ignorant are most landsmen of some of the plainest and most palpable wonders of the world, that without some hints touching the plain facts, historical and otherwise, of the fishery, they might scout at Moby Dick as a monstrous fable, or still worse and more detestable, a hideous and intolerable allegory."