We've got some work to do now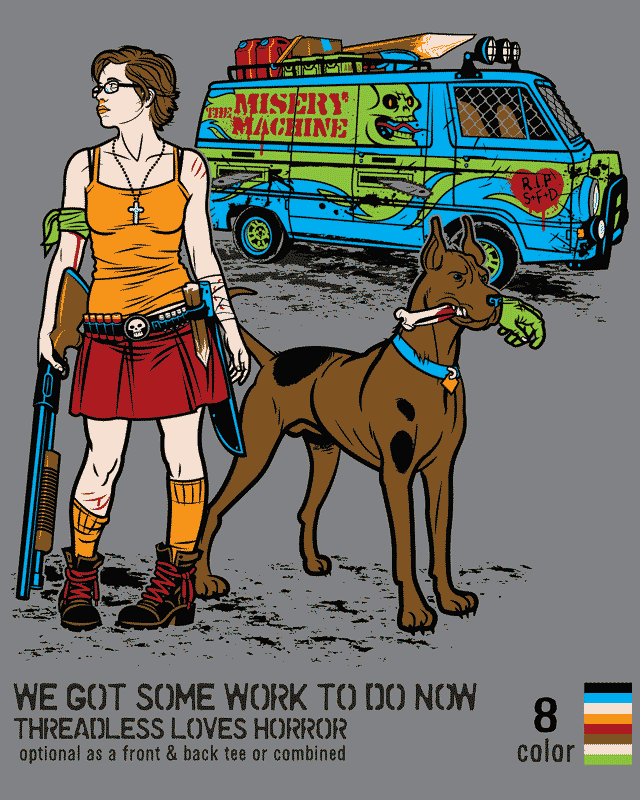 About the design

on September 14, 2009
In a world where monsters, ghouls, vampires, ghosts and zombies are real...it's always the quiet nerdy girl that survives and improvises up some vengeance....



The design can be a one sided shirt with van and characters on the front, or it can be split between two sides.



the template switches between three frames every three seconds to show this.

you can also look at my flickr profile to see large and variant versions.



thanks for voting- this is one of my new favorite designs!