They're coming to get you, Barbra!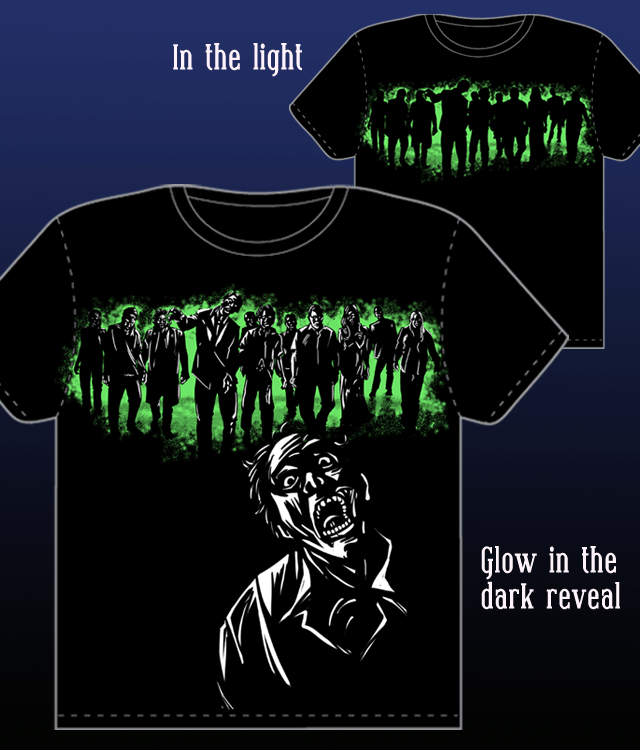 About the design

on September 10, 2009
Reporter: Chief, if I were surrounded by eight or ten of these things, would I stand a chance?



Sheriff: Well, that's no problem, if you got a gun shoot 'em in the head. That's the sure way to kill 'em. If you don't get yourself a club, beat 'em or burn 'em. They go up pretty easy.



"Night of the Living Dead" by John Russo and George A. Romero



Neon Green and Super Glow ink on black.