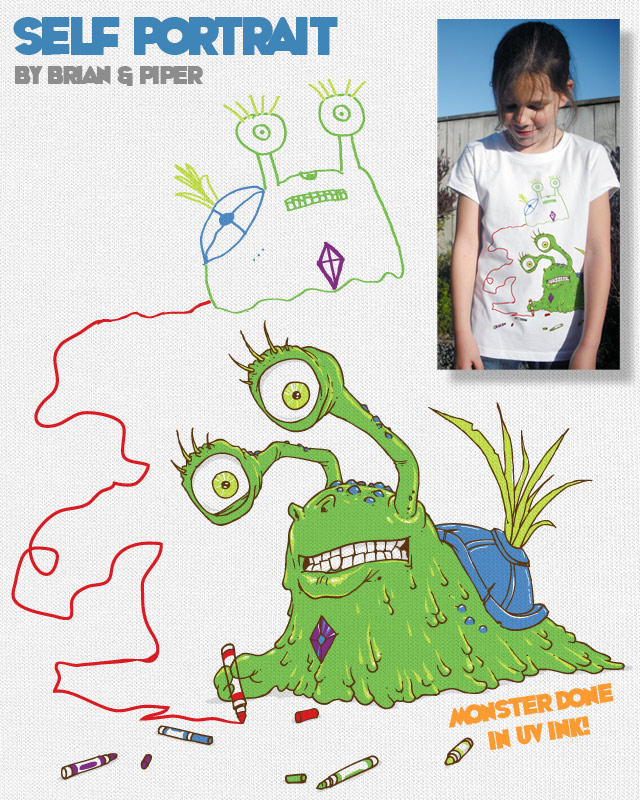 About the design

on August 7, 2009
I thought that for this competition it would be really fun to collab with a real live kid from within the Threadless community. I had users submit their kids' work to me and I went through and chose what I thought would be a fun base for a design.



I loved Piper's artwork (Kim456's daughter) and thought that this boggle-eyed monster would be a pleasure to work with. I used her original artwork - I didn't redraw it, just livetraced the scan and then created the rest of the design around her monster concept.



Please swing by and check out all of the amazing drawings (including Piper's original drawing) HERE!



Hope you guys like it! Thanks to everybody who sent me artwork, maybe there will be another collab in the future as this was such a blast!