Gluttony - When the eye is bigger than the belly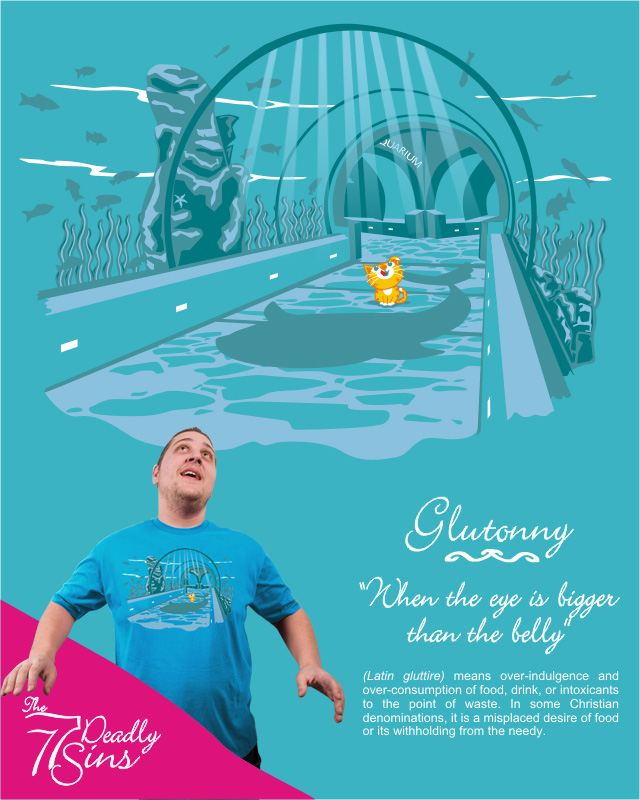 About the design

on July 20, 2009
Gluttony - "When the eye is bigger than the belly" - is the first design of my "The 7 deadly Sins project".



The project is about making 7 designs based on the "7 deadly sins" and all of them involving animals in funny situations. The sins are shown in subtle ways and there is no religious ties.



If you want to know more about the working process, please click here to see the WIP blog and know the other 6 designs! I'll sub one design per week and I hope you like it :)



ps: 8 colors on turqoise shirt!



Thank you!