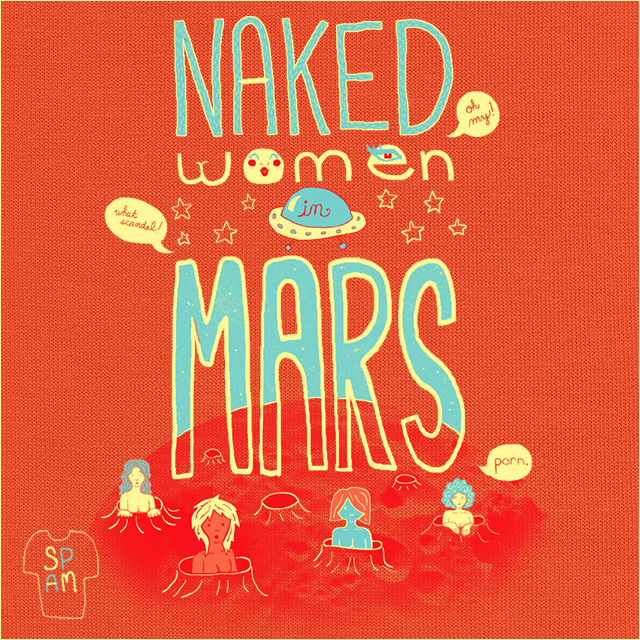 About the design

on March 27, 2009
This is both a collaboration with and a tribute to the lovely ieackvkkhbfo, a spambot whose time with us was all too brief.



Before he departed, he and his companions graced us with many intriguing ideas, including "naked women oil wrestling," "naked women doing the news," "naked fat ugly women," and "naked women in mars."



Their accounts may be deleted, but their ideas live on, most notably in the form of tastefully designed t-shirts featuring and illustrating their most inspiring slogans and ideas.



Rest in Peace, ieackvkkhbfo. You will not be forgotten.