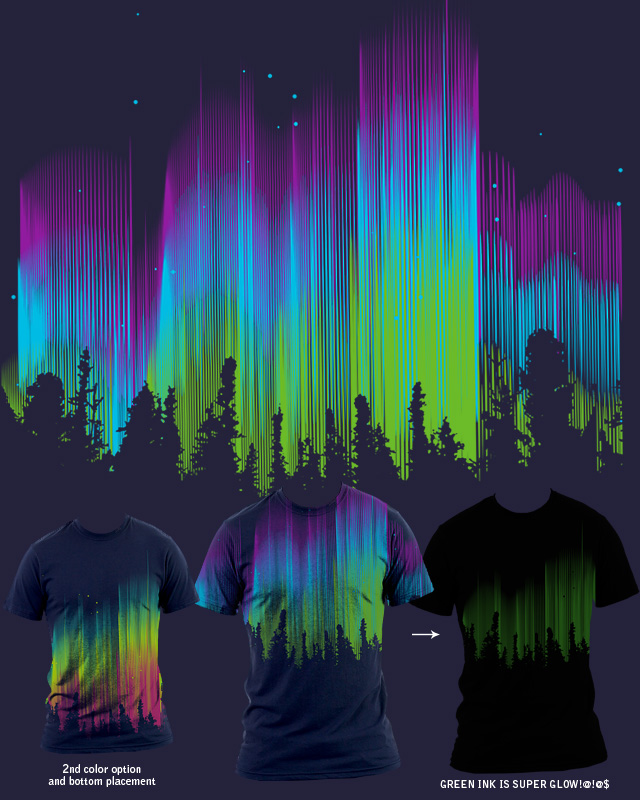 About the design

on February 15, 2009
Inspired by the Aurora Borealis. I can only wish to experience this celestial dance in real life.



Bigger mockup



I've had this design for the longest time on that "other" site but never got picked up. This design means a lot to me and I really want to see this printed. I hope TL is the right home for it.



PRINTING:

Two color options and 2 placement options (top and bottom) on navy shirt. Colors and placement are interchangeable. I've always wanted the top placement on a navy shirt but printing might be a problem. But the design doesn't necessarily need to hit the sleeves.



Printing looks complex but it's really just 3 colors creating the illusion of gradients. Hopefully I was able to simulate the real thing. I wanted to add a little extra with the super glow! Perfect for impressing the chicks at night.



Hope you likey!