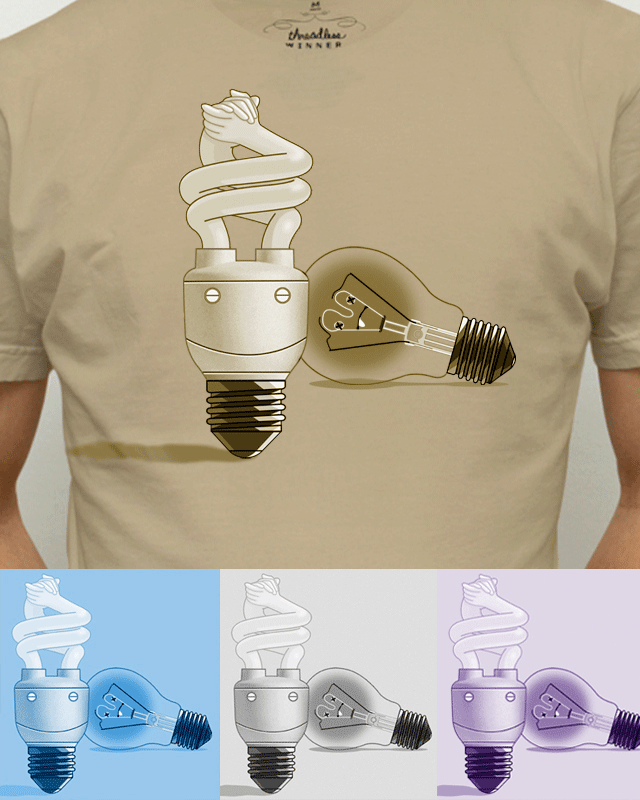 About the design

on June 12, 2008
According to the U.S. Environmental Protection Agency, if every American household were to swap just one bulb to CFL (compact fluorescent light), we would save enough energy to light more than 2.5 million homes for a year and prevent greenhouse gases equivalent to the emissions of nearly 800,000 cars.



That's a remarkable, wonderful thing, a lollapalooza in my book.



Simulated monotone process print, (3 screens I think), works on most light colors. I'm hoping threadless would create a light green tee if this design does well.