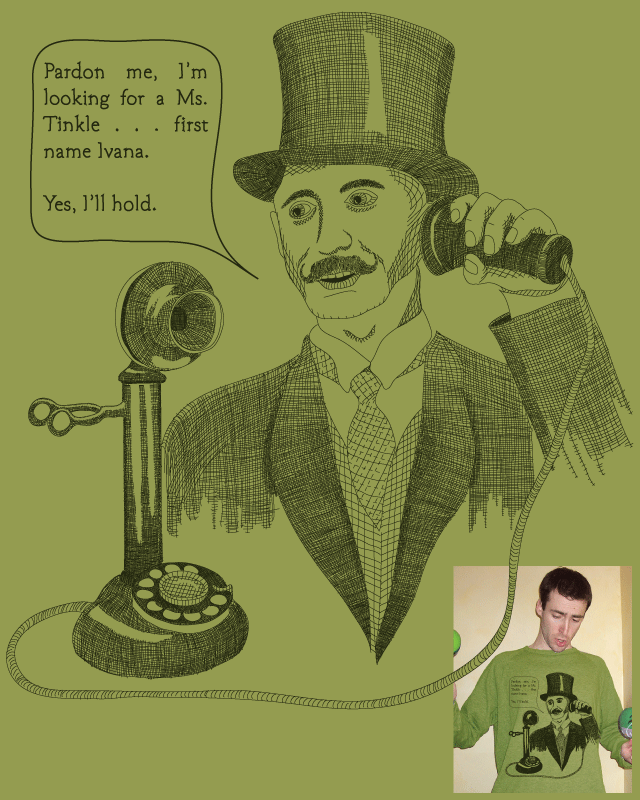 About the design

on March 21, 2008
I am certain crank calls have been around since the invention of the telephone.



One color on olive, but could work on any shirt color using an ink of a similar but darker (or lighter) color. No special effects needed.



Thanks to the lovely Maltzmania for modeling and to you all for voting!