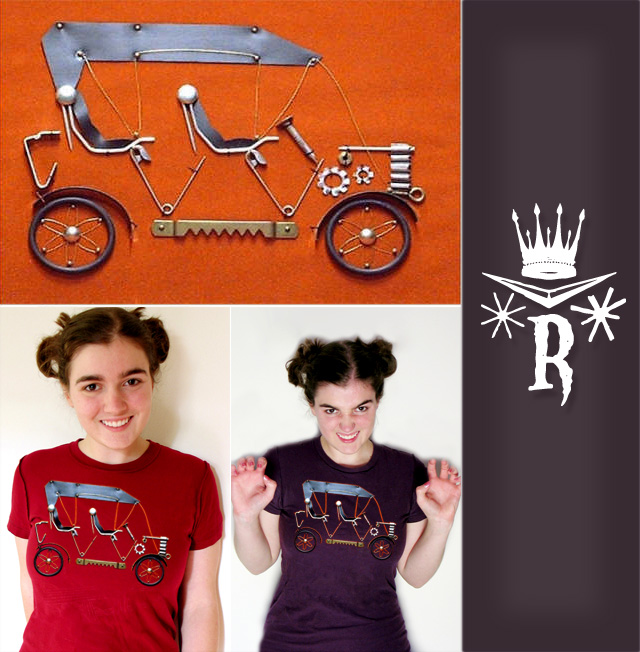 About the design

on January 31, 2008
long-time viewer, first-time subber...



so, i figure this could be done one of three ways...



1. here's the revolutionary part, it could be assembled and stitched to the shirt using actual peices of junk, like the one's i've used.



2. by taking advantage of the "simulated process" and all that it can do.



3. making a good old-fashioned drawing and using foils, glitters, suede, puffy, some embroidery, and maybe shimala could even use his BeDazzler to recreate the thumbtacks.



click here for a close-up...



special thanks go to d3d for helping me make my presentation, much more presentable!