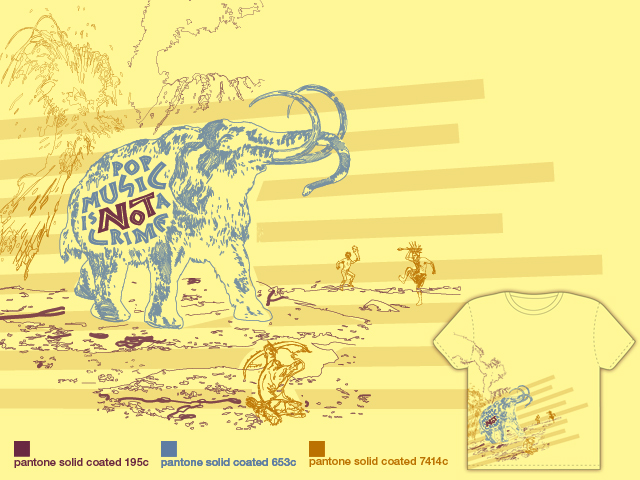 About the design

on January 15, 2008
Method: 3 colors printed on a yellow shirt. No specialty inks or techniques, but the design is to be printed so it tucks under the right arm a little.



Relevance: The theme for this submission was Discog's "Music: Past, Present and Future". This design's aim is to poke fun at the always present beast in the music industry, pop music. Three cavemen, one sporting a mohawk, seek to bring the behemoth down, but we all know that pop music has always trampled the competition in sales and, well, popularity.



Comments: The is only my second Threadless submission but I hope to do many more soon. Any and all feedback I can get is eagerly appreciated! Oh, and if yellow isn't your style, it looks surprisingly sleek on a dark gray shirt too.