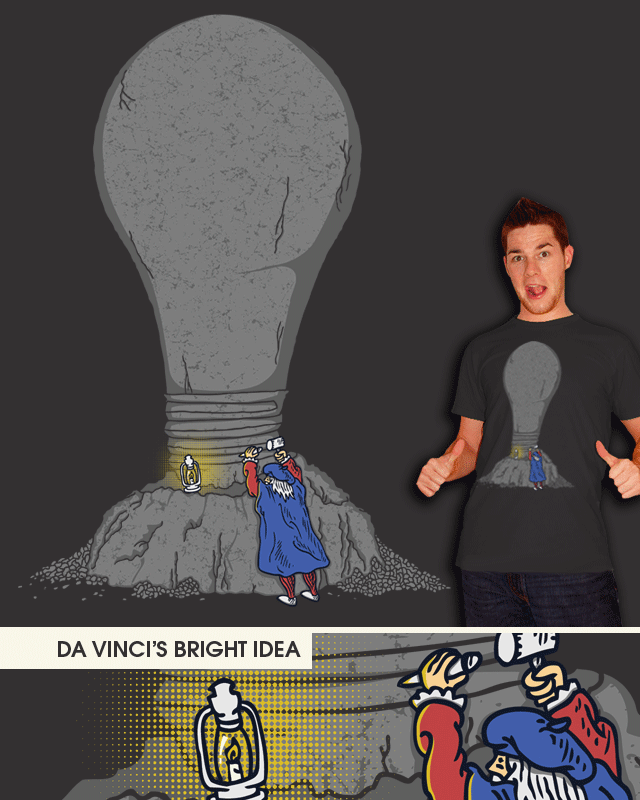 About the design

on December 30, 2007
Da Vinci- painter, sculptor, scientist, and inventor, was a man full of big ideas. None of his recognised sculptures ever reached full completion, however this one, entitled "Da Vinci's Bright Idea", was the most complete. Unfortunately Da Vinci, and his concept of an upsidedown pear producing light, were far beyond the accepted thinking of the time and this futuristic masterpiece was simply passed off as lunacy, and discredited from recognition from Da Vinci's amazing portfolio.



Now in the future we can truley recognise the brilliance of this piece, and the future thinking capabilities of Da Vinci's mind, and the many big ideas this legend had.



And- if you hadn't guessed yet, this is for the 'Good loves threadless' comp themed 'Big Ideas'.