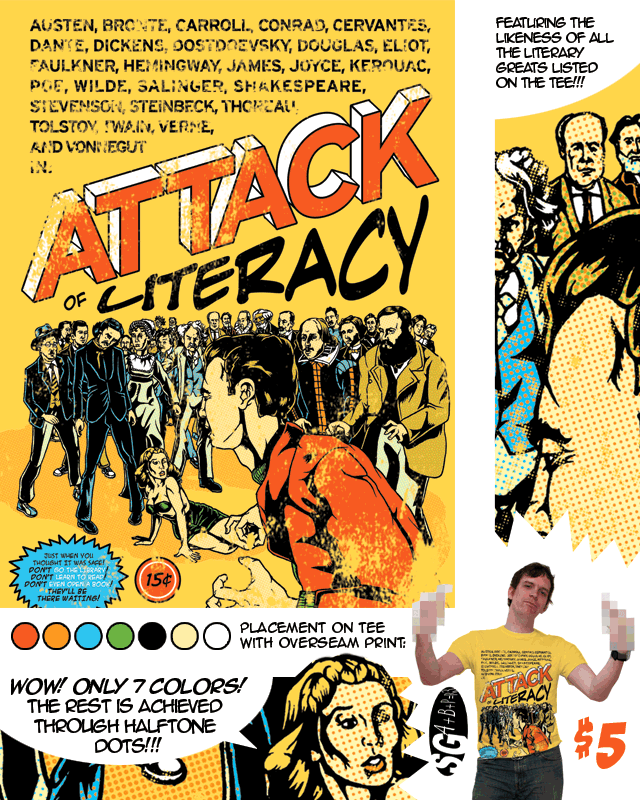 About the design

on December 15, 2007
It's the attack of Literacy! Featuring all of the authors listed on the shirt in full, pulpy glory... I love books, and reading, and have been dying for a good excuse to draw authors I admire... Plus I love old pulp covers and grindhouse movie posters, so I combined the two! For a detailed view, cut and paste the following into your browser:



http://i81.photobucket.com/albums/j228/polynothing/literarybig.jpg



Hope you guys dig it!