Hi my name is Gary and I quite like radios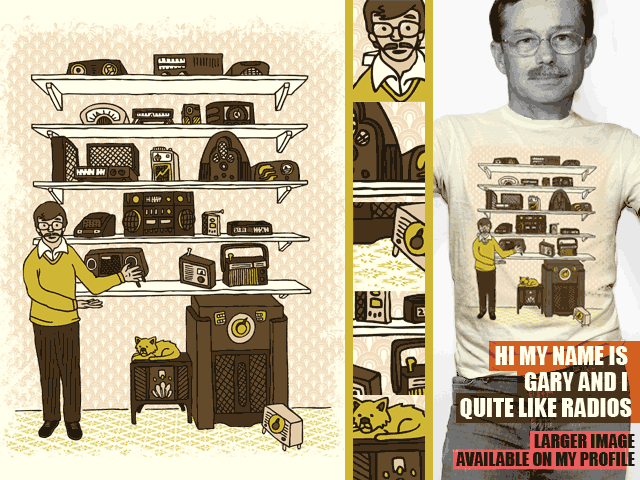 About the design

on September 13, 2007
This is Gary. He likes radios. This design is for the 33 1/3 contest. Gary's favourite music is anything that comes out of an old radio.



The quality of the gif isn't that great so I will post a link here and through my profile to a bigger image.



Uses 5 colours plus the shirt colour.