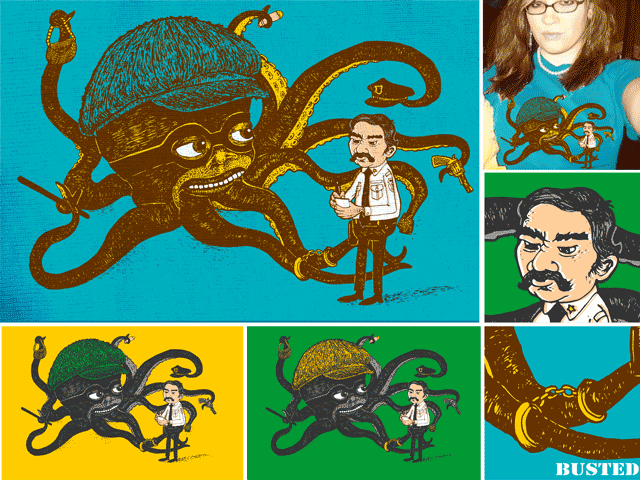 About the design

on August 27, 2007
bust

[v.] cause to break

[v.] make a sudden surprise attack on

[v.] break up

[v.] go to pieces

[v.] "the wine glass shattered"

[n.] (a complete failure)

[n.] a sculpture of the head and shoulder of a person

[n.] an occasion for heavy drinking

[adj.] lacking funds: " 'skint' is a British slang term"



The another color and placement tees.



Looking good in one colour pen drawing style.



Thank broooke and bob for modelling this design.