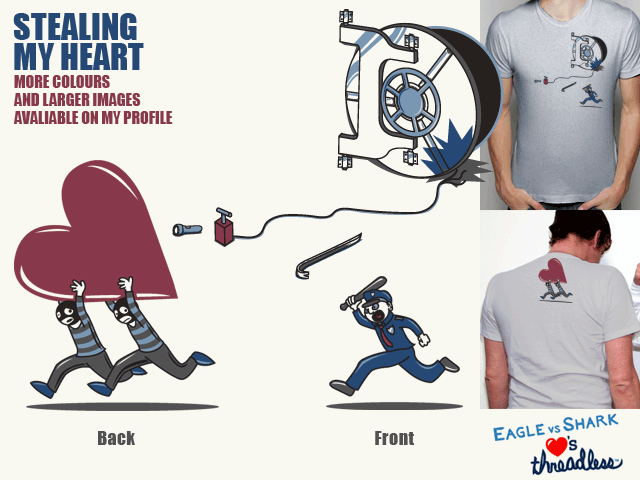 About the design

on June 16, 2007
For the Eagle Vs Shark loves competition



The whole idea of stealing a heart isn't a new one, but it hasn't been done like this. The safe, where the heart once was is conveniently placed over the heart on the shirt.



There are a bunch of options that could be done to this. The cop could be on the back as well, or the robbers and the cop could all be on the front.



Looks best on grey, natural, or light blue. (links to colour variations and bigger image on my profile).



Uses 5 colours plus the shirt colour.