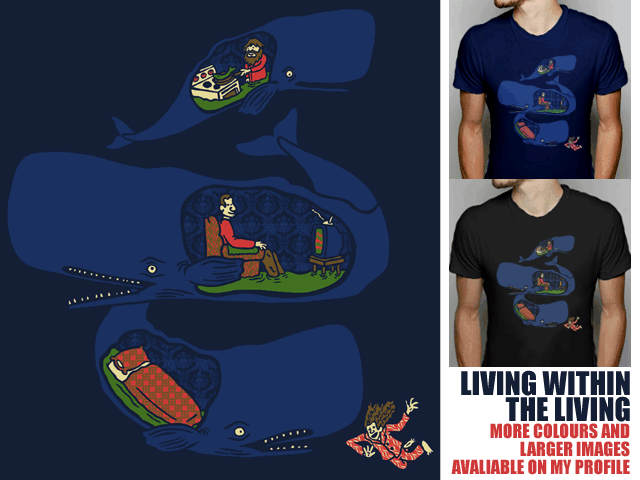 About the design

on April 28, 2007
For the TED LEO LOVE'S COMPETITION.



People stuck inside a whale may not be the most brilliantly original concept, but these three guys (who just happen to resemble the band members) choose to live this way! The idea is that each whale is like a room of a house.



Looks best on dark blue, dark grey or black. (Check out my user profile page for colour variations and larger images).



5 colours used plus shirt colour.



I'm hoping this won't be too dark-it shouldn't be, But if it is, it's probably just your monitor.