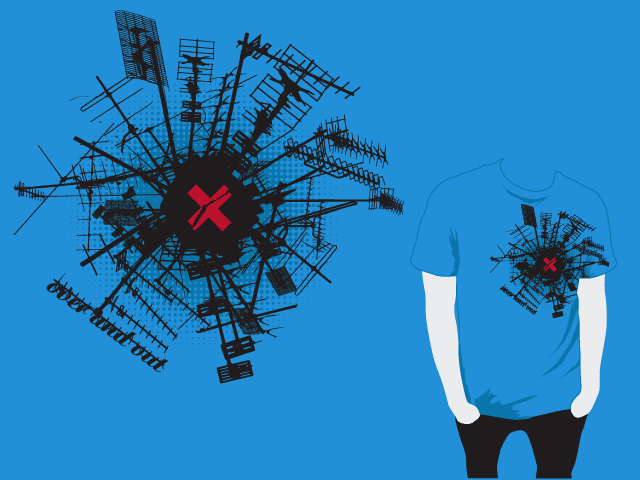 About the design

on April 20, 2007
Ok ok, i did post this as my first threadless submission... but i was hasty and didn't realise you could display full art and didn't just have to show them on the tshirt (doh!).

sooooo, here is my slightly improved "Over And Out" on Pacific Blue.



The analogue TV broadcast is due to be turned off between 2008 - 2012 in the UK, and by February of 2009 in the US. I wonder how much longer the arials will be looking down on us though?