No Shirt, No Shoes, No Service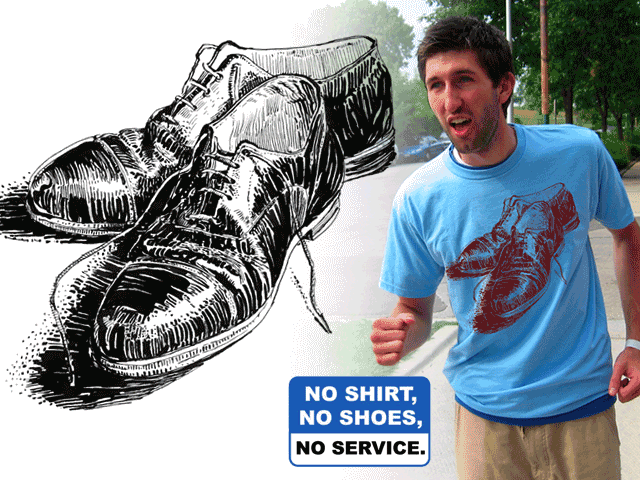 About the design
on January 31, 2007
Please enjoy my drawing of SHOES! Cause you've always wanted to stick to those convenience stores. (It was made with traditional india ink on paper.)



It would not be printed with black ink, but a rich dark color like the pictured burgundy.



Shirt color options can be found in my blog.