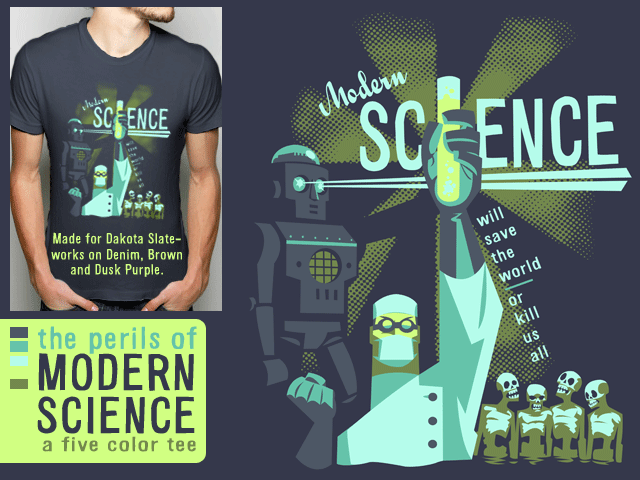 About the design

on December 27, 2006
another 5 color design- probably my last for this year.

just mixing stuff I like in a retro poster style.

my closing thought is that i may put something in the upper right.... a retro-futuristic plane dropping a trail of bombs into the lower picture. other than that, this is one of my personal faves. the scientist and font are pure propaganda poster, just how i like it. no glo inks- it just looks that way.