The results are in!
Together, we've made something great! After 286765 votes on 546 designs, here's what was chosen. Thanks for playing!

by Ralph Pykee
aka SPYKEEE
Cebu City, Philippines
Buy it Now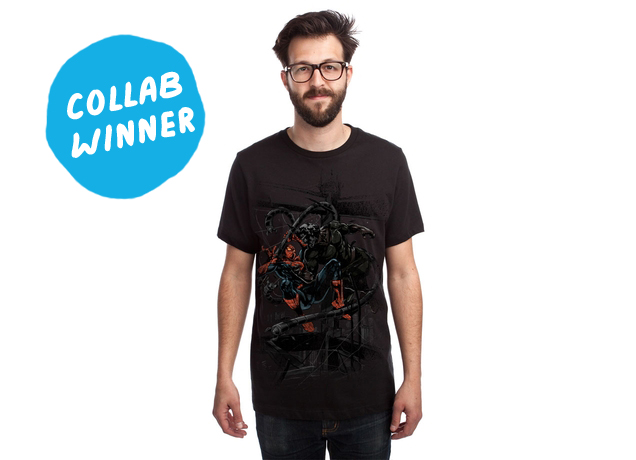 The results are in!
Together, we've made something great! After 286765 votes on 546 designs, here's what was chosen. Thanks for playing!
Buy it Now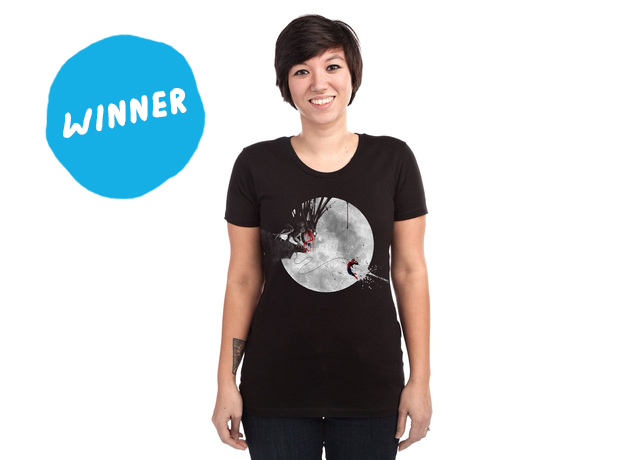 Your challenge
Peter Parker faces the normal foes of high school: bullies, zits, curfew. But when he gets a nasty bite from a radioactive spider, transforming him from shy, nerdy teen to web-slinging super hero Spider-Man, he must battle something much more sinister—super villains! In the past 50 years Spidey has taken on the twisting tentacles of Doctor Octopus, elderly but evil Vulture, dastardly big game hunter Kraven, and many more nefarious nemeses.
Your challenge is to create a t-shirt inspired by the battle between Spider-Man and his archenemies.
Do you think Venom's alien abilities pose the greatest threat to the webhead's existence? Or are you convinced that Spidey could lay waste to his whole army of enemies at once? The choice is yours. Just remember one thing in creating your design: with great power comes great responsibility.
There are two grand prizes: One for a design created one one artist and one for a collaboration design!
Keep in mind:



Use your original artwork.


Characters outside of the Marvel universe are not allowed, but Spidey can do battle with any (or all) of the following villains: Dr. Octopus, Electro, Sandman, Venom, Lizard, Kraven, Green Goblin, Vulture, Rhino, and Shocker.


Spider-Man cannot be used on his own, but his archenemies may go solo.


Remember Spider-Man is a super HERO, so he always wins—and he does it without blood and guts.


You may not use actor likenesses or any logos in your design.


No political or adult content (sex, smoking, drinking, etc.) is allowed.


The characters cannot be represented as children or animals.


Designs should be inspired by the comic, not the movies. Designs with actor likenesses will not be approved.
Legal stuff
Here's how it works
1

Get your idea ready to submit

Read our submission guidelines to learn about printing techniques, creating high resolution artwork, preparing presentation files, and following the rules! You'll also find color specifications and downloadable assets like templates and blank photos for mockups.

2

Submit to the challenge

Once you've prepared your design files, it's time to submit it for scoring! Follow the instructions and fill out the form (the whole thing).

Submissions have closed.

3

The community scores your design

For 7 days, the Threadless community scores your design 1 to 5 and leaves comments. These scores and comments help us pick which designs to print. You're encouraged to promote your design to friends, family, and the rest of the Internet!

4

If your design is printed, you'll get:

$8,000 cash grand prize for an artist collaboration (artists split the prize)

$5,000 cash grand prize for a single artist

$500 gift code for grand prize

Other designs chosen for print from this challenge will receive compensation based on the product printed on & the quantity printed.
MARVEL: SPIDER-MAN
The iconic Spider-Man has been fighting crime for fifty years. Thanks to the superhuman abilities he acquired from an irradiated spider, Peter Parker turned Spider-Man uses his spidey-sense to detect danger and his web-shooters to protect his fellow man from harm. As one of the world's most popular super heroes, he's starred in comics, movies, TV shows, and even his own Broadway show.